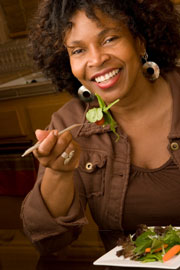 Welcome to the
Capital Area Health Alliance!
The Capital Area Health Alliance was founded in 1993 as a coalition of organizations, businesses, health care professionals, and volunteers from Clinton, Eaton, and Ingham Counties to advocate for community health and for improvements in quality, cost, and access to health care resources in the tri-county area. The voluntary efforts of these partners has enabled the Alliance's many accomplishments, such as:
An Antibiotic Misuse Campaign that increased awareness of the harm that can be caused by abuse of antibiotics and resulted in a decrease in over utilization
Community Briefings that provide a snapshot of the status of health care in the capital area
An Access to Health initiative, that has been a catalyst for developing community centers and health organizations that have served thousands of capital area residents.
A Nursing Network that has highlighted nursing practice and workforce issues and greatly expanded the available teaching and learning opportunities for nursing students, hospitals, and universities through grants secured by the Alliance.
The Oral Health Committee, which enabled hundreds of area citizens to receive needed dental care by combining a grant from the American Dental Association with the donated services of dentists, hygienists, and dental assistants
A Healthy Lifestyles initiative that has launched successful campaigns dealing with diet and exercise, alcohol abuse, childhood obesity, and workplace wellness
The Mental Health Partnership Council which advocates for availability and equality of care, and the elimination of stigma for mental health patients
The Capital Area Physician Experience which is working to recruit and retain physicians to offset current and projected physician shortages
Development of the Capital Area Regional Health Information Organization (RHIO), which grew to become an independent nonprofit organization called the Great Lakes Health Information Exchange (GLHIE) and then merged with Michigan Health Connect in 2014 to become the Great Lakes Health Connect.
In the future there will be many opportunities for further program development. If you would like more information about the Alliance, to be placed on our mailing list, or to become a member, please contact us at 517-347-3377 or CAHealthAlliance@AOL.com. Please consider a contribution you can make to the health of our community.

---
"During the last 15 years, the Alliance has been at the forefront of addressing the important issues of the day—always aligning those efforts with the overarching goal of creating a healthier Capital Area for future years and generations to come. The alliance is no newcomer when it comes to serving as a leader in the Capital Area. Through initiatives such as the Capital Area Regional Health Information Organization (RHIO), the alliance is leading the way in Michigan—and even the nation."
— Janet Olszewski, Former Director, Michigan Department of Community Health
---